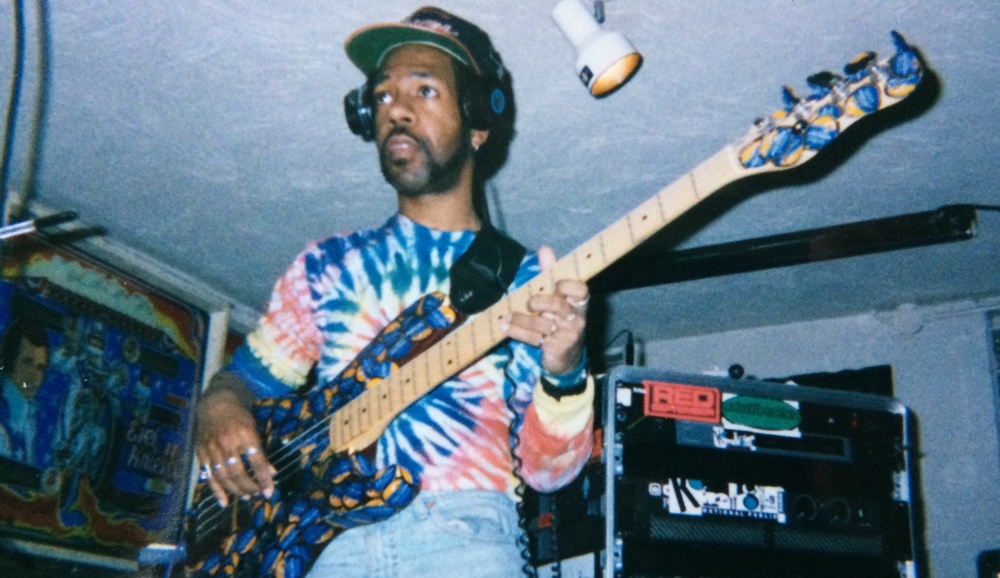 I recently discovered the YouTube channel of "BlackNeptune," aka Derek Poindexter, one of my musician friends from my Cleveland days.
Derek played bass with The Waynes, one of the most promising bands of Cleveland's indie rock scene. But he also played with a ton of other local bands (including one with me, on guitar). Everyone wanted Derek in their band. He was a professional, a badass player, funny, preternaturally unruffled, and rose above any scene drama. He passed away a few years ago from a lung disease.
I don't think I'll ever get used to looking at old social media posts and seeing comments left by friends who aren't with us anymore. It weird and unsettling to be able to see their last post or Tweet. But I guess it's inevitable, now that we all can leave a public digital footprint.
But sometimes, it's okay -- Derek's channel is a treasure trove of candid moments in Cleveland's vibrant music scene of the mid-90s.
I moved away decades ago and rarely saw Derek on visits -- he usually had a gig. Sometimes I think about the lost opportunities to talk with him again as older adults. I wonder what it was like for him to be a black man in the predominantly white indie rock scene. I wonder how he met his wife after years of being (seemingly?) notoriously single. I wonder about his transition to being an educator and a session player in musical theatre. I think about all the secondhand cigarette smoke he and I inhaled playing those Ohio clubs in the 90s long before any smoking bans. And while I don't dwell on it, I wonder how things might have gone differently.
Here is an early demo of "Swerve" by The Waynes, circa 1995. Putting an aggressive, popping bass line down on a strummy indie tune was something Derek excelled at.