Blog
Let's goooooo mid-week update at Neat Hobby! HTMLOSPHERE, Part 26
Posted August 5, 2020
In no particular order:
Kyle asked Pat and I via text if we found ourselves more or less creative during COVID. I've been in lockdown since early March, when my day job directed all of us to work from home if possible. I got back two hours each day by not having a commute. Am I using it to write more songs, draw more comics? HELL no. I'm eating more ice cream and watching more Netflix because I'm worried we'll literally die. It's not free time, it's "trying to maintain sanity during a real crisis."
That said I have started drawing again.
Handling the pandemic like a PR crisis was always going to fail because eventually everyone is going to personally know someone who got sick or is out of work.
I'm really, really digging folklore. Hints of Kate Bush, Laura Veirs, Florence Welch. When I immediately want to listen again, that's a good sign. I think this album is going to help, like Awaken My Love! and the Hamilton cast recording got me through 2017.
Do people really not understand the difference between being sick and being infected?
It's been interesting watching musicians and comedians pivot to streaming video during lockdown. It's not easy to sustain. I think the novelty of Zoom chats has worn off as it dawns on people that this isn't as temporary as we'd like.
Hoping the whole Karen/Ken public meltdown thing is largely over because it doesn't feel good or righteous to watch these people throw their tantrums, except that they're literally putting lives in danger.
Musicians, especially bands, are gonna suffer. How do you even rehearse? An hour in a 12' x 12' soundproof room plus forced exhalations from singing and drumming sounds like a superspreader incubator.
It sounds super-entitled but I miss running errands, and I miss taking my time while grocery shopping.
I discovered this week that Someone I Admire was really shitty to Someone Else I Admire. The former is in obvious denial and the latter is likely beyond forgiveness, and it lowkey sucks.
I've said this before and I still believe it: finishing a thing in no way makes starting the next thing any easier. For me the only way to maintain velocity is to start the next thing immediately. This is strangely empowering.
Even if there is a vaccine I'm not sure when I'll feel comfortable going to an indoor concert again.
You really only need one and only one zucchini plant.
This was gonna be the year I was gonna put together a live band for Car Trouble. Oh well! Better luck next year! Or maybe the year after that!
Deeply understanding something about yourself does not make you immune to it.
Posted August 5, 2020
New today at Neat Hobby! HTMLOSPHERE, Part 25
Posted August 2, 2020
Today I soft-relaunched my webcomic Neat Hobby! after a year-and-a-half hiatus! The first order of business is finishing out HTMLOSPHERE, the story arc I started in late 2014 and more-or-less abandoned in 2016.
Aaaaand we're back to doing this. https://t.co/IqVBB1Q953

— Scott Andrew (@scottandrew) July 26, 2020
Only a few pages left in this arc so I'm using it as a runway to build up speed again. So much has happened since I started this arc I doubt the in-jokes are even relevant any more. WHATEVER. EXCELSIOR.
But don't get too excited! (I'm not!) Neat Hobby! probably won't return to a weekly schedule. That's because I have some new web comic projects I hope to launch later this summer. Hopefully, by the time HTMLOSPHERE wraps up and I return to "jokes that don't require knowledge of the W3C specs to understand," there'll be several webcomics I'll be rotating through. So look for an announcement here for those, or gimme your email address.
Posted July 26, 2020
Posted July 11, 2020
Victor Wooten:
Nathan East:
Billy Sheehan:
Geddy Lee:
Also this:
Posted June 28, 2020
My boss's boss's boss is famous for stating that good intentions alone aren't enough. You need a mechanism to enforce those intentions. Because intentions don't matter, outcomes do.
As a newly-minted 50-something white guy who spent his childhood in rural West Virginia, I haven't felt my voice is one anyone should be hearing from right now. I don't intend to be seen as staying silent -- but that's an outcome I want to avoid.
So, three short observations:
Black lives matter.
If you're going to be around other people, you should wear a mask.
And if you're looking to make an impact with your wallet rather than your voice, I'm a big fan of Charity Navigator which makes it easy to manage multiple, recurring charitible donations.
Posted June 20, 2020
We rely on big organizations like credit agencies to keep our personal data secure, but they don't always do a great job. It's wise to build a firewall between your accounts, and between those accounts and your online identities. Some tools and reading to help:
Posted May 31, 2020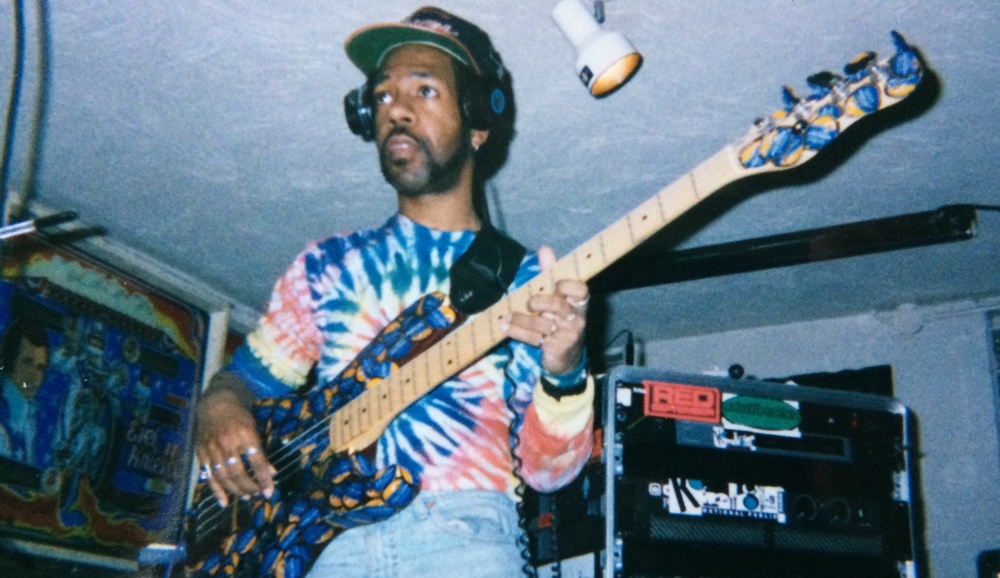 I recently discovered the YouTube channel of "BlackNeptune," aka Derek Poindexter, one of my musician friends from my Cleveland days.
Derek played bass with The Waynes, one of the most promising bands of Cleveland's indie rock scene. But he also played with a ton of other local bands (including one with me, on guitar). Everyone wanted Derek in their band. He was a professional, a badass player, funny, preternaturally unruffled, and rose above any scene drama. He passed away a few years ago from a lung disease.
I don't think I'll ever get used to looking at old social media posts and seeing comments left by friends who aren't with us anymore. It weird and unsettling to be able to see their last post or Tweet. But I guess it's inevitable, now that we all can leave a public digital footprint.
But sometimes, it's okay -- Derek's channel is a treasure trove of candid moments in Cleveland's vibrant music scene of the mid-90s.
I moved away decades ago and rarely saw Derek on visits -- he usually had a gig. Sometimes I think about the lost opportunities to talk with him again as older adults. I wonder what it was like for him to be a black man in the predominantly white indie rock scene. I wonder how he met his wife after years of being (seemingly?) notoriously single. I wonder about his transition to being an educator and a session player in musical theatre. I think about all the secondhand cigarette smoke he and I inhaled playing those Ohio clubs in the 90s long before any smoking bans. And while I don't dwell on it, I wonder how things might have gone differently.
Here is an early demo of "Swerve" by The Waynes, circa 1995. Putting an aggressive, popping bass line down on a strummy indie tune was something Derek excelled at.
Posted May 27, 2020